Cyber Weekly: Presented by The CompTIA ISAO | Sharkbytes podcast produced by PTI | CompTIA Research Volley
CompTIA podcasts feature staff thought leaders and member-experts covering a variety of timely technology topics. Listen in for industry insight, workforce trends, public sector issues, practical tech business advice and more. Subscribe today.
Cyber Weekly: Presented by The CompTIA ISAO
Hear the most important cybersecurity news and updates you need to know for the week ahead from host Wayne Selk, VP, Cybersecurity Programs, and Executive Director, CompTIA ISAO. Listen now, subscribe, and tune in every Monday for the latest news.
Listen Now
---
Sharkbytes
Sharkbytes is brought to you by CompTIA's Public Technology Institute. Listen to Dr. Alan Shark's interviews with city and county technology leaders from across the U.S. Hear about technology leadership—from emergency response to the ever-evolving role of 5G networks, digital service delivery, citizen-facing communications, emerging tech, professional development and more.
Listen Now
---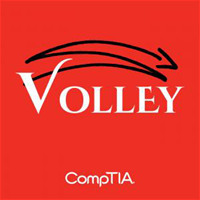 Volley
Carolyn April and Seth Robinson from CompTIA's research team toss the latest topics back and forth, sometimes with the help of market data and sometimes with guest appearances. Volley focuses on technology, channel business and trends.
Listen Now